It's October and the start of the spooooookkkyyyy month. So, to kick things off, let's take a look at the Top 10 Family Halloween Movies to really get you in the mood for the haunting season.
Hocus Pocus (1993): Three witches, executed in the 17th century, return to Salem to wreak havoc and rid the town of all the children when a curious teenager accidentally brings them back to life. It's up to the kids to save the day in this absolute cracker of a classic Halloween film Starring Bette Midler, Sarah Jessica Parker and Kathy Najimy. The soundtrack is pretty awesome too.
Casper (1995): Casper isn't just any ghost, he's a friendly ghost who haunts Whipstaff Manor with his three ghastly uncles: Fatso, Stretch and Stinkie. As a heiress tries to rid her new property of these poltergeists, Casper becomes smitten with a paranormal therapists daughter he sees on TV, and works to inspire the new owner to bring him to Whipstaff to help with her mission. When they move in, Casper's plan doesn't go quite as he expected thanks to his ghoulish uncles and what ensues is an action-packed, sometimes extremely sad movie about love, loss and the reality of death.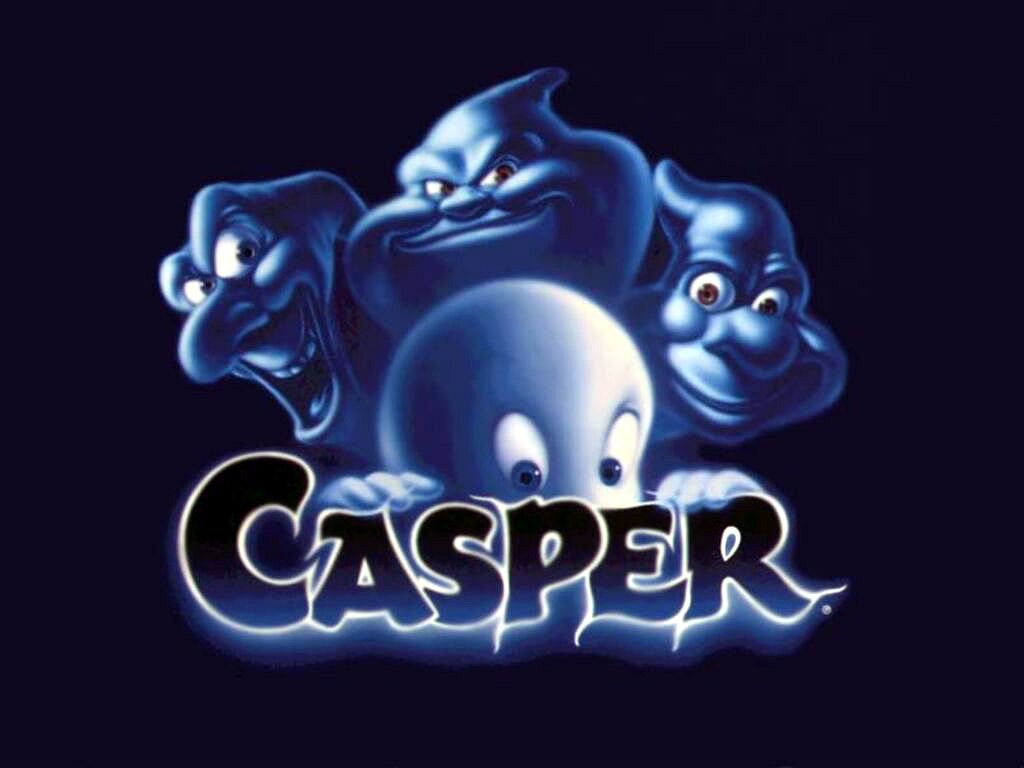 The Nightmare Before Christmas (1993): Produced by the oh-so-fabulously-freaky Tim Burton, The Nightmare Before Christmas is a spooky delight, suitable for the whole family. I was three when this film came out, and still to this day I run around the house chanting "What's this, what's this?" at the top of my lungs when Halloween comes around. Jack Skellington, 'The Pumpkin King', vows to bring Christmas to his eerie Halloween Town after discovering how magic it can be. With lots of musical numbers to sing along to, The Nightmare Before Christmas is a great movie to ease you into your Halloween fright fest and is a doubly whammy as it also gets you feeling super festive!
The Addams Family (1991): As creepy as families can be, The Addams Family are also the coolest on the planet. Patriarch Gomez Adams is troubled by the thoughts of his long-lost brother, lamenting the loss everyday. That is until he mysteriously reappears at the family's gothic mansion. But all is not as it seems in this hilarious family comedy. Living amongst normal society, every member of this family is far from average.
The Witches (1990): Still capable of freaking out us millennials to this day, The Witches, based on Roald Dahl's book of the same name, is a must-have in your family Halloween film library. Luke, a young boy in the care of his very savy Grandmother, goes on holiday to a hotel on the coast so that she may rest and recuperate. Entertained but not entirely convinced by her stories of seemingly normal women who are in fact evil witches wanting to rid the world of all children, Luke is surprised to find himself in the middle of the witches convention in one of the hotel's conference rooms. As the witches reveal their dastardly plan for the children of the world, it is up to Luke to reveal their true identities and save the children. Horrifying costume design and a brilliant cast make this film one of my absolute favourites, Halloween or not!
Top 10 Family Halloween Movies Continued…
Goosebumps (2015): The wonderful Jack Black takes on the roll of infamous children's horror author R.L. Stine – hero writer of all those Goosebumps books that kept us awake as pre-teens in the late 1990s. New to town and finding himself enamoured by Stine's daughter Hannah, a young boy named Zach accidentally sets loose all of the horrible monsters from the notorious books. The trio in this horror comedy become responsible for returning them back to the tales they initially came from.
Ghostbusters (1984): If you don't rock out to the Ghostbusters' theme tune at least once every October, are you even human? This film is an absolute classic! The plot is entirely obvious from the title. BUT, if you haven't seen it (because you live under a rock, perhaps), acting legends such as Dan Aykroyd and Bill Murray to name just two of the stellar cast, are employed to rid New York of the potentially devastating effects of the paranormal activity which has been unleased onto the city. Hilarious, spooky and suspensful, this film will never get old.
Gremlins (1984): Mogwais are so cute! Wait, that is until you water or feed them after midnight, then they become creatures of nightmares. Having been gifted a Mogwai by his father, unsuspecting Billy accidentally unleashes hell on his town of Kingston Falls as the Mogwai's spawn into an army of devilish Gremlins who wreak havoc on Christmas Eve. Funny, freaky and a classic watch each Halloween.
Wallace & Gromit: The Curse of the Were-Rabbit (2005): A bit of a 'vanilla' watch at Halloween but absolutely perfect for kids, The Curse of the Were-Rabbit is a fun movie and oh-so endearing as it features Nick Park's loveable twosome Wallace and Gromit. Their latest business endeavour as the local pest-control company sees them trying to catch a pesky rabbit that is destroying the town's crops. It turns out to be a much bigger task then they'd envisaged, however. Heartwarming and action-packed, Wallace's cooky ways and Gromit's hilarious and classic disdain at his owner's actions make it an easy watch with the family at Halloween.
Harry Potter & The Philosopher's Stone (2001): Whilst all the Harry Potter films are binge-worthy during the Autumn/Winter period, it's the first film I love to watch the most this time of year. Why? It's the magic of Harry's first introduction to the world of witchcraft and wizardry; our first look at Hogwarts, an introduction to the mouth-watering sweets of the non-muggle world that the children get 'from the trolley, dears', and the beginnings of all the monstrous tasks Harry has to start to undertake as he begins his journey from boy wizard to hero of our series. Giants, trolls and three-headed dogs amongst so much more transport me back to my 11-year-old self watching avidly and excitedly in the cinema each and every time I pop this film on. It just seems far more enjoyable at Halloween.
So, there you have it, my personal Top 10 Family Halloween Movies. There are so many more I would love to add but I'd be here for a lifetime listing them. What family films would make your list?
Peace & Love